We're All About Cabernet
Who grows Cabernet Sauvignon in Russian River Valley? Meet Kevin and Wendy Morrow. Taste their delicious Cabs, and you'll be thrilled they knew that a region renowned for Chardonnay and Pinot Noir could also produce exceptional Cabernets.
When Kevin and Wendy purchased the winery and vineyards from their friends in 2010, the six acres Cabernet Sauvignon vineyard was already established. In 1997, three acres of the Clone 4 Cabernet Sauvignon vines were planted. Then in 2005, with Kevin's assistance, it was decided that the remaining three acres would be planted Clone 7 Cabernet Sauvignon.
As Tara Bella's new owners, Kevin and Wendy made a few changes—fine-tuning both the vineyard and cellar practices, while retaining the undeniable charm of the place. Today they primarily produce two wines—their Reserve Cabernet Sauvignon from the estate Clone 4 grapes, and their Estate Cabernet Sauvignon from the estate Clone 7 grapes. They also make a very small amount of a refreshing Rosé of Cabernet Sauvignon and Portal, a knockout dessert wine, both produced from estate Cabernet Sauvignon Clone 7. Their annual production is around 600 cases, with more than 90% of the wines going to their loyal Wine Club.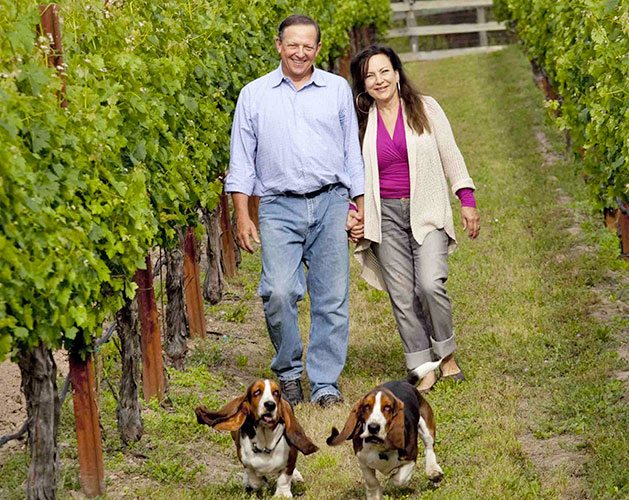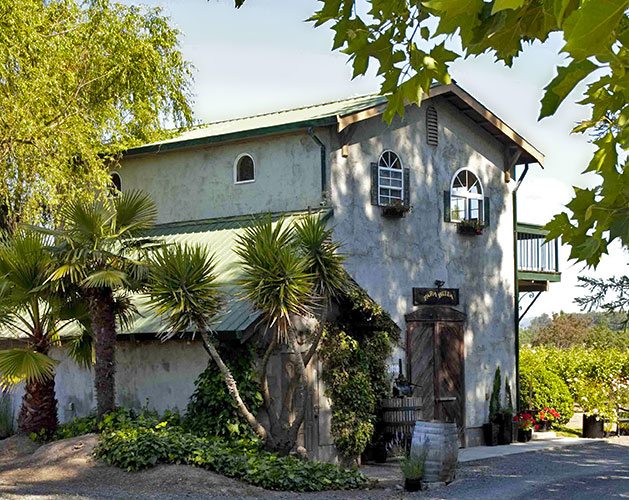 Sensory Feast
What drew Kevin and Wendy to Tara Bella was the superb quality grapes, their love for all things wine, and the location. Driving down their quaint country lane, you find yourself drawn into an oasis of visual pleasures. The property is reminiscent of something you might find in Tuscany, Provence or Bordeaux, and more than one guest has made the comparison. The grounds are nestled among the estate vineyards, so guests can enjoy awe-inspiring views from the tasting area, the gardens, and the outdoor patio.
A visit to Tara Bella provides both an adventure for your palate and a feast for your eyes. And, there is the fun-loving Wendy and Kevin to guide you through the stories of Tara Bella as you taste through their wines.
Tara Bella is open by appointment Wednesday through Sunday—but whenever possible, short notice appointments are accommodated. We invite you to savor the Tara Bella Experience for yourself.
We invite you to savor the Tara Bella Experience for yourself.