Customer Reviews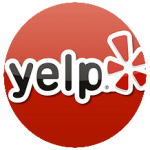 "Thanks to Kevin and Wendy for the tour on our engagement weekend! We were able to sample some great wines on their property and purchased a few for "special bottles" on anniversary years. Hope to see you guys again and maybe stay at the cottage upstairs! Thanks for the hospitality!
Ron & Courtney Arlington, Virginia
"

"This wine is full bodied and has a great finish of vanilla and oak. It has a crimson color with striking clarity and the taste of berries and warm spices. It is 100% Cabernet and an outstanding value for the price per bottle.
Lynda Louisville, Kentucky
"

"Simply Delicious! Great wine and wonderful winery owners.
Jolene Woodinville, Washington
"

"That wonderful fruitiness of great CA wines, especially grapes from northern CA (specifically, Sonoma County). You can immediately tell this is a fine wine, with underlying blackberry, cherry, and full wine flavor–the ending is also superb. Smooth and leaves you wanting another taste!
Bette, Burnsville, Minnesota
"

"I purchased this wine after experiencing a wine tasting opportunity on-site and was immediately interested in tasting more. As a red wine connoisseur and enthusiast – I truly believe I have a taste for reds…and this is by far one of the best I have tasted.
Aaron Sacramento, California
"

"We found Tara Bella in a Winery Book about small yield wineries. They only produce enough wine to supply their Wine Club and only see Tasters by appointment. We fell in love with their vineyards and their wines. The 2009 Cab Estate is a wonderful wine. I love the nose of peppers and the taste is something you must experience. Whether Estate or Reserve I love it all. Make an appointment, give it a try.
Bruce Lawrence, Kansas
"