About Us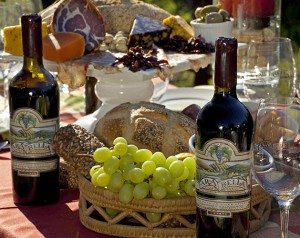 We love growing Cabernet Sauvignon in the Russian River Valley. Who knew?
Click the page names below to learn more about us here at Tara Bella Winery:
Find out how Tara Bella came to be…
Meet the Two Morrows, who worked side by side but had never met until a company Christmas party in 1985, where it was love at first sight.
Learn what's going on at the winery, or where the winery is going next!
A great way to get a cross-section of what life at Tara Bella is like.